Keith & Bokkie
Greetings to all cyberspace beings! I am an all-round aviation enthusiast and I created this site to share my special interests with as many folks as possible. I was born in Cape Town, South Africa in 1950, and as long as I can remember, there has always been this fascination with all flying things. My grandfather, Arthur George Renecle, was a pilot in World War 1, and personally knew the famous early aviator SF Cody. My father, also Arthur George, was another keen model plane fan, so you could say that aviation fuel runs in our veins!
I worked as an electronics technician for many years for various companies. I designed and built microlight aircraft intercoms, and in fact managed to attain my microlight pilot's license in the late 1980's. I have been involved in most aspects of aeromodelling from free-flight, control line to radio control. I also enjoy making and flying stunt kites. These days, my main aeromodelling interest is control line stunt (aerobatics), and I have been fortunate enough to represent South Africa at world championships in the FAI F2B stunt category a number of times. I still fly radio controlled models as well, and I am presently a member of Barnstormers Model Flying Club in Kempton Park, just outside Johannesburg, South Africa. This is the only club at present that has facilities for both R/C and C/L. To say that I have a flair for the unconventional, is probably an understatement. I like to innovate, and try new and different ideas. I have even flown diesel powered stunters that I have designed and developed myself with home-made wooden props etc. These days since 2008, I mainly fly electric powered C/L models and I developed the KR governor timer system which has been sold all over the world. I also hold patents for quite a few gadgets.
I am married to Bokkie (see photo above) and she is not only my best friend, and life partner, but also my partner in our small business called KR Agencies. Bokkie was a past secretary of the C/L special interest group called the Control Line Association of South Africa (CLASA), that manages all of the C/L interests for the South African Model Aircraft Association (SAMAA). I am continually grateful to her for the support for this hobby/sport of mine.
My other interest in 3-D computer graphics and animation, has enabled me to create a simulation of the C/L stunt pattern that can be of use to the international stunt community in training judges and pilots to understand how the spherical shapes of our manoeuvres appear from any viewpoint. I use a 3-D graphics program called Blender from the Netherlands, and this amazing open source program allows me to generate animations for use in video production, and also for game type graphics that I use in my C/L simulation. I have a background in professional video production using the old Betacam linear equipment, and for the last few years, I have my own digital editing system at home using pc-based editors.

Please feel free to contact me on any one of contact details under "Contact us" on the left.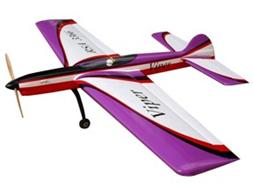 This website is hosted by CrazyHostingSA and I can really recommend them.
Just click on the name if you want to know more.